Top FPGA Organizations Globally: Introduction
FPGAs are essential to every industry. They provide dependable design and production options. Many FPGA organizations have found success thanks to FPGAs. The medical sector is becoming more dependent on FPGAs. A market analysis worth several billion dollars is the medical industry.
Additionally, a large amount of data needs to be analyzed. They are developing in real-time at a phenomenal rate. As a result, FPGA technology is crucial to the medical sector.
FPGA Organizations and FPGAs have evolved into essential components in various sectors, from the semiconductor industry to military applications and more cutting-edge fields like artificial intelligence and machine learning.
North America dominated the FPGA market among these areas in 2016. In 2016, it held a 40.8% market share. We forecast that the market analysis will expand at a CAGR of 9% from 2017 to 2022.
The Asia Pacific FPGA market players will expand significantly between 2017 and 2022, with a CAGR of 17%. This results from the rising demand for consumer gadgets and mobile devices. FPGA Organizations have used FPGAs as semiconductors in them.
Effects of FPGA on global technology
FPGA Organizations are transforming the gaming business. Every year, the industry is presented with several gaming platforms that are faster and more potent. More recent PC games have increased the demand for processors and graphics cards. There is a significant market analysis for these technologies.
FPGA technology has a significant impact on a variety of industries in addition to gaming. The development of new FPGA industry advancements has altered the performance of data center servers. High-performance supercomputers benefit from FPGA technology. Such technologies can perform calculations and simulations that are impossible on conventional circuits.
Large volumes of data have also been processed using FPGA technology in the financial sector. The mining of cryptocurrencies has significantly improved as a result.
We've identified the currently dominating Top 20 FPGA organizations globally in the market analysis given below;
Intel Corporation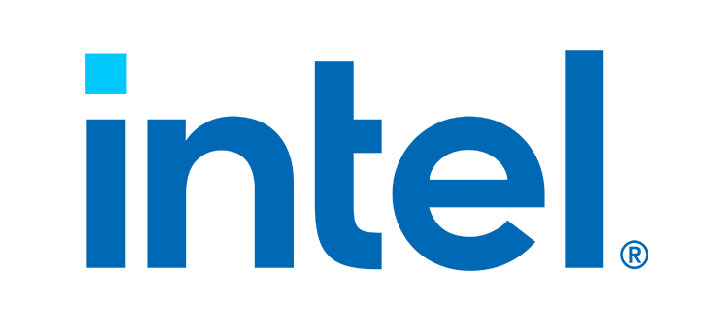 The American multinational corporation and technology giant Intel Corporation, more frequently referred to as Intel, has its headquarters in Santa Clara, California. It is one of the developers of the x86 series of instruction sets, the ones used in most personal computers, and the largest manufacturer of semiconductor chips in the world by revenue (PCs).
For nearly ten consecutive years, from 2007 to 2016, Intel, a Delaware corporation, was placed No. 45 on the 2020 Fortune 500 ranking of the most prominent American firms by total revenue.
Intel Corporation provides processors for computer system producers, including Acer, Lenovo, HP, and Dell. Along with producing embedded processors, flash memory, graphics chips, network interface controllers, and motherboard chipsets, Intel also produces additional computing and communication-related products.
Xilinx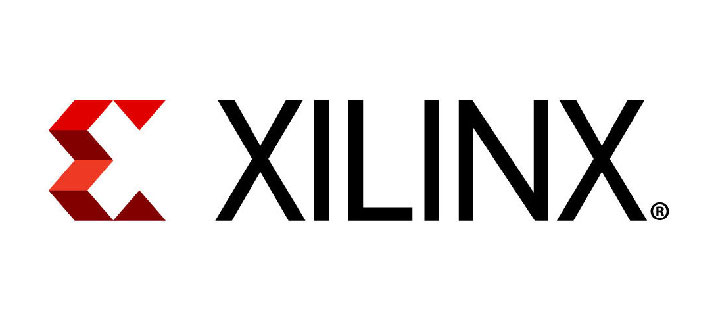 An Australian business called Xilinx Incorporated is one of the lesser-known enterprises that manufacture various goods. This business is known for producing exceptionally high-tech products at a more advanced level than other businesses.
An FPGA, or field-programmable gate array, is what this is. It can be set up in a wide variety of settings.
Lattice Semiconductor: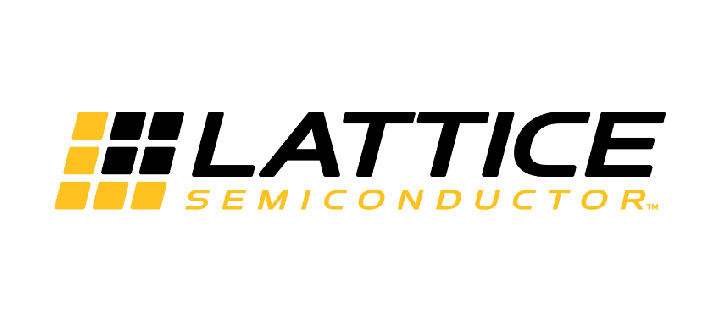 Lattice Semiconductor Corporation is a further significant player in the FPGA market growth. Since its founding in 1997, this business has grown swiftly to rank among the leading FPGA vendors.
Lattice Semiconductor Corporation specializes in creating items that are too complex for one company to manufacture alone. These are chips explicitly created for a particular company's requirements. However, the lattice has also successfully created flexible chips that may be employed in various applications. They have become known as a leading FPGA Organizations as a result of this.
They enable the chips to be used in various devices, including cutting-edge medical equipment, workstations, and even video cards.
Logic Fruit Technologies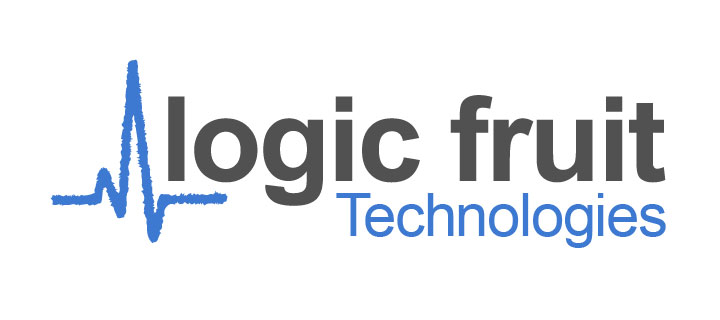 Logic Fruit Technologies is a Product Engineering & Design Services provider that deploys embedded solutions for customers worldwide.
The company has specific experience in FPGA manufacturer & hardware design, RTL IP Design, a variety of high-speed digital protocols, and communication buses such as PCIe, Ethernet(10G/100G), and DIGRF, SATA, STM16/64, and HDMI.
Logic Fruit team also has expertise in software-defined radio (SDR) IPs, encryption, signal generation, data analysis, and multiple Image Processing Techniques.
Recently Logic Fruit Technologies, having itself established in traditional use cases of complex FPGA designs, is making strides in the latest Artificial intelligence/ Machine learning and in-line processing use cases for heterogeneous applications.
At the DRDO Directors' Conclave 2021, Sanjeev Kumar, the CEO of Logic Fruit, presented the company's locally produced Single Board Computer with ARINC 818 Interface to Vice Chief of Air Staff Air Marshal Sandeep Singh in the presence of Honorable Raksha Mantri Rajnath Singh.
Logic Fruit's Quality management system is a mixture of best practices and capabilities that leads to high-quality processes. Incessant enhancement in the quality management system is a trademark of Logic Fruit's high-quality standards over the years.
Logic Fruit is DRDO certified and qualified to work on Defense projects such as encryption modules, secured communications, ruggedised systems, surveillance systems, data acquisition systems, sensors, etc.
For Logic Fruit, reliability and security are the first factors when developing Defense sector equipment. LFT provides A-to-Z system engineering solutions that meet the complex requirements of Defense applications
Quick Logic Corporation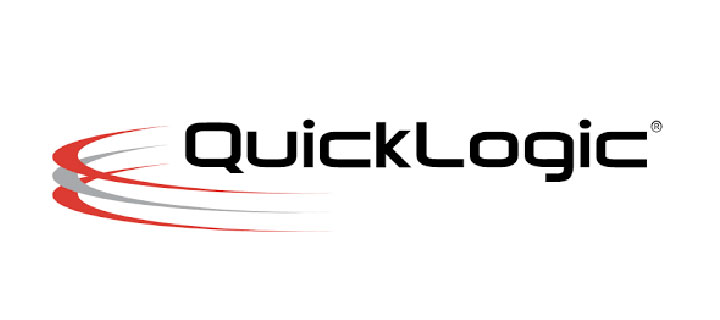 QuickLogic Corporation is a fabless semiconductor device company that develops low-power, multi-core MCU, FPGAs and embedded FPGA Intellectual Property (IP), voice, and sensor processing.
Low-power MCU, SRAM Reprogrammable FPGAs, Antifuse FPGAs, eFPGAs that enable designers to tailor their functionalities, and Display Interface Bridge Devices are among the products Quicklogic corporation excels in developing.
Microchip technology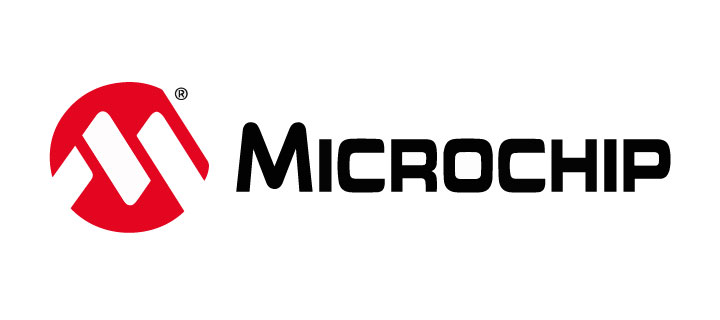 Microchip Technology is a well-known brand in the FPGA sector. Since its founding in the 1980s, this business has grown to become a leading manufacturer of microcontrollers and other microprocessors.
Microchip technology's Multimedia Module is a line of FPGAs developed by Microchip Technology. These chips are used in various gadgets, such as video cards and set-top boxes.
These FPGAs are renowned for their exceptional quality and have garnered numerous honors for their outstanding performance. Even the Electronic Design Magazine has given them "Best in Class" accolades.
Microsemi Corporation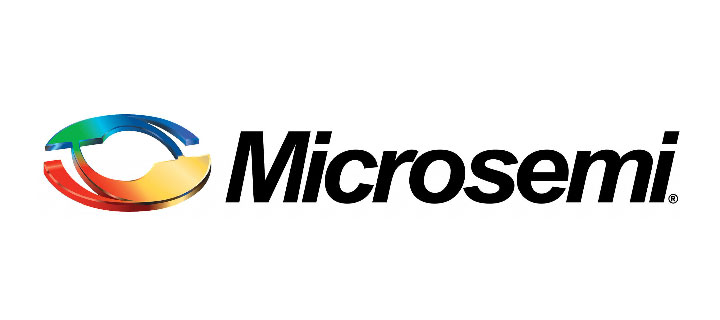 Microsemi Corporation is another FPGA manufacturer that has enjoyed great success. You will find this company's products in several applications worldwide because it is one of the biggest COTS manufacturers in the globe.
The highly effective communications business Qualcomm has collaborated with Microsemi Corporation. Furthermore, they have their SmartFusion brand of FPGAs. Earlier this year, Microsemi Corporation unveiled SmartFusion2, an updated version of this line.
Menta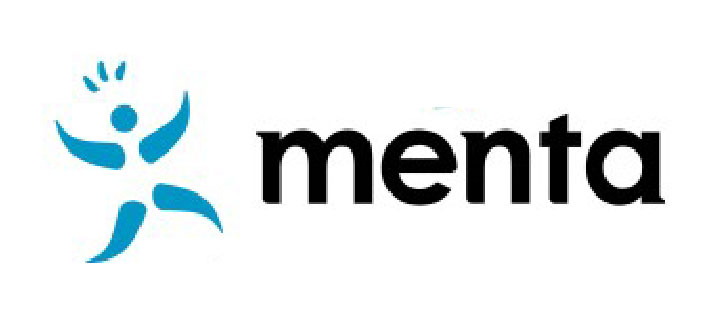 Menta is a French business that invented the eFPGA thanks to its distinctive standard cell-based architecture and extensive tool sets for customizing designs. They offer high-density eFPGAs that can be purchased as Hard GDSII or Soft RTL IPs.
High-density embedded programmable logic IPs called Menta eFPGAs are intended for usage in SoCs or ASICs. They are made to cater to varied applications and markets. Designers can specify the precise resources needed to meet the needs of their application, thanks to Menta eFPGA IP cores.
Achronix
American FPGA maker Achronix Semiconductor Corporation has been around since 2003. Even if this period is short, it is more than enough for success.
One of the very few FPGA manufacturers that also makes and sells baseband processors is Achronix Semiconductor Corporation. These chips, utilized in wireless communication, have done a great job of building a solid reputation for themselves in this field. Because of its emphasis on data centers, networking, ML, AI, and 5G, the company has had great success.
Efinix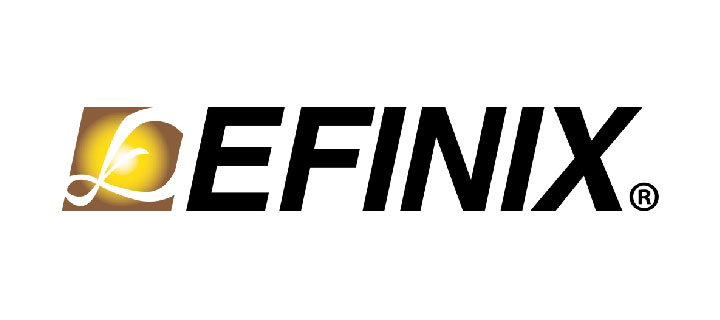 Another well-known firm in the FPGA sector is Efinix Corporation. They were established in 2000, and since then, they have become one of the leading FPGA manufacturers.
Efinix specializes in creating extremely tiny FPGAs that are sufficiently complex for clients to use as high-level controllers for other Integrated circuits and gadgets. They are renowned for producing exceedingly tiny components; therefore, they can be used in various markets. They are necessary, for instance, in manufacturing and consumer electronics.
Gowin Semiconductor
Gowin Semiconductor offers the lowest cost of ownership of FPGA devices. They can access various programmable devices, IP cores, reference designs, development kits, and EDA tools to get started. This manufacturer also has a proprietary GOWIN EDA tool to create bitstreams for its products.
Flex Logix
Flex Logix(R) Technologies, Inc., the premier provider of embedded FPGA (eFPGA) IP, architecture, and software, today announced that it had been chosen to join a group of microelectronic industry titans led by Microsoft in developing a chip development platform with the utmost regard for security as demonstrated by the DoD RAMP Project.
Flex Logix was selected because of its cutting-edge embedded (eFPGA) technology, which enables chips to be reconfigurable after tape-out, enabling businesses to adjust to changing requirements and alter standards and protocols as necessary.
Synopsys
The Synplify® product from Synopsys' FPGA synthesis solution offers comprehensive debug visibility, incremental design, broad language support, and optimal performance and area for FPGA-based devices to shorten the time to shipping hardware.
Mentor Graphic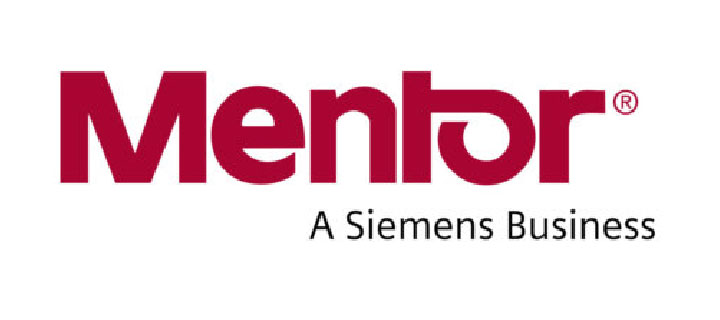 A hardware description language (HDL) design environment with a single user interface for each stage of the design process is the Mentor Graphics® FPGA Advantage program.
The product incorporates the ModelSim tool for simulation, the Precision Synthesis tool for synthesis, and the HDL Designer Series for design creation and administration.
Broadcom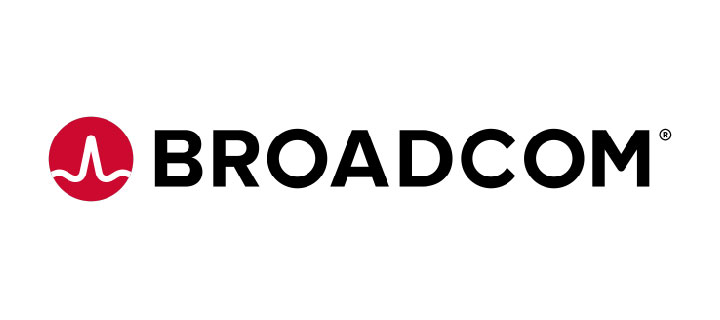 Broadcom is concentrated on providing industry-leading semiconductor and infrastructure software solutions and technological leadership. Broadcom combines its global scale, engineering depth, broad product portfolio diversity, superior execution, and operational focus to provide category-leading semiconductor and infrastructure software solutions that help its customers build and expand successful businesses in a constantly changing environment.
Infineon Technologies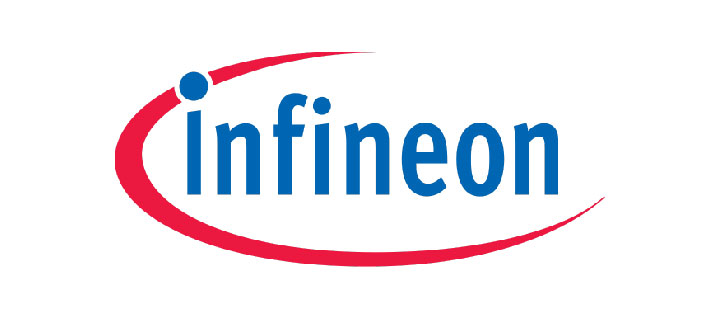 When the semiconductor division of erstwhile parent firm Siemens AG was spun off, the German semiconductor manufacturer Infineon Technologies AG was established. One of the top 10 semiconductor producers in the world, Infineon employs roughly 50,280 people.
The corporation generated sales of €11.06 billion in the 2021 fiscal year. Infineon acquired Cypress.
iWave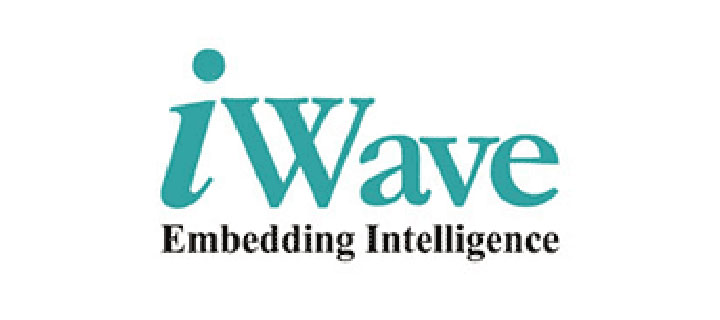 iWave Systems offers a wide range of System On Modules and Single Board Computers built using a wide range of CPU and FPGA SoC platforms with different form factors such as Qseven, SMARC, SODIMM, and HPC by closely working with Tier-1 silicon companies such as NXP, Xilinx FPGA, Intel FPGAs, etc.
Truechip Solutions Pvt Ltd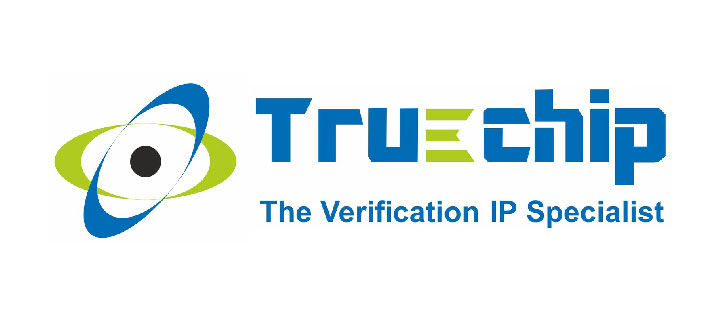 Truechip, the Verification IP specialist, is a leading provider of Design and Verification solutions – which help ​you accelerate your design, lowering the cost and the risks associated with developing your ASIC, FPGA design, and SOC. Truechip is a privately held company with a global footprint and sales coverage across North America, Europe, and Asia.
Innovative Logic India Private Limited (Prodapt)
Innovative Logic is a technology services company delivering the most cost-effective and reliable design services in ASIC, Field programmable gate array, and Embedded Systems. Innovative Logic has a world-class team of engineers who have successfully executed different projects using the latest tools and technologies.
Innovative Logic's InnoASICT revolutionary business model provides low-cost, low-risk solutions that help our customers to reduce the time to market dynamics window.
NXP Semiconductors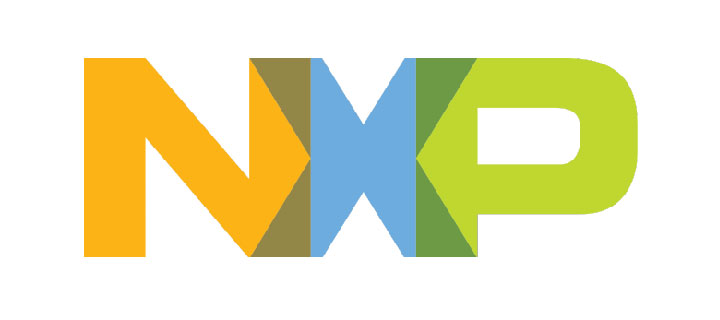 NXP Semiconductors is an American Dutch designer and producer of semiconductors. NXP offers technological solutions for mobile, industrial & IoT, automotive, and communication infrastructure markets. The corporation owns more than 9,500 patent families.
Conclusion:
FPGAs (field-programmable gate arrays) have gained a new dynamic in the industry, whether it be through contemporary designs or intricate development. Top semiconductor manufacturers use FPGAs to prototype new chips. Additionally, FPGA Organizations are becoming more and more significant in the commercial sector . Development software always supports FPGA Organizations. FPGAs are emerging as the ideal cake-knife for cutting-edge technologies like artificial intelligence (AI).
The market dynamics for embedded FPGA Organizations are expanding. This is because more businesses and people realize the advantages of employing FPGA Organizations. As a result, there should be more vendors. The embedded FPGA market size is growing as a result. Watching how these markets change shortly will be intriguing.