AI and ML in Data Centers: As the demand for data processing and storage continues to surge, data centers are grappling with the challenge of evolving and expanding.
The changing landscape of platforms, equipment design, topologies, power density requirements, and cooling demands all underscore the pressing need for new architectural designs.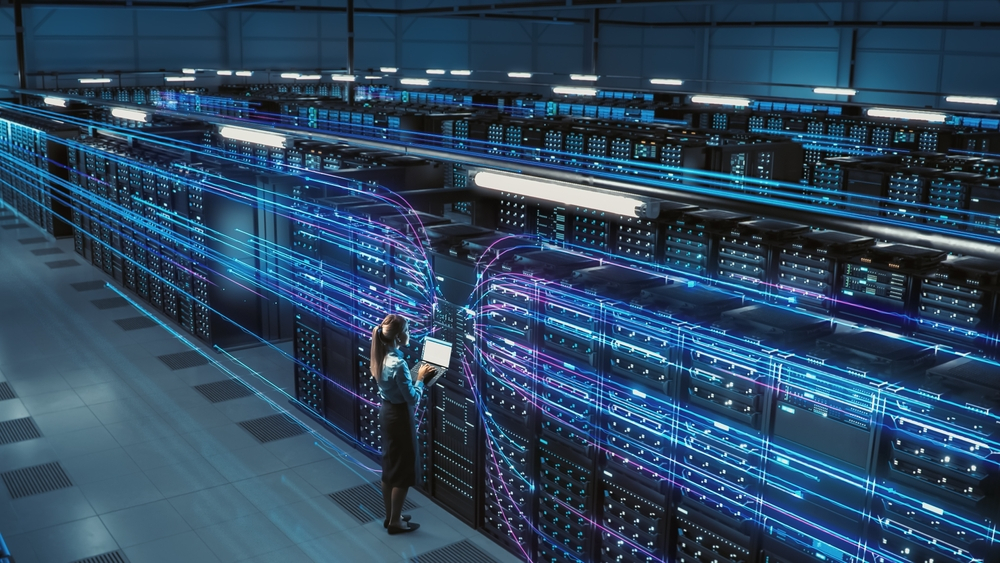 Data center infrastructures often struggle to align current and projected IT loads with their critical infrastructure, resulting in a mismatch that threatens their ability to meet escalating requirements.
Against this backdrop, traditional data center approaches must be revised.
Data centers are now integrating artificial intelligence (AI) and machine learning (ML) technologies into their infrastructure to remain competitive.
By implementing an AI-driven layer within traditional data center architectures, companies can create autonomous data centers that can optimize and perform generic data engineering tasks without human intervention.
The key role of AI and ML in Data Centers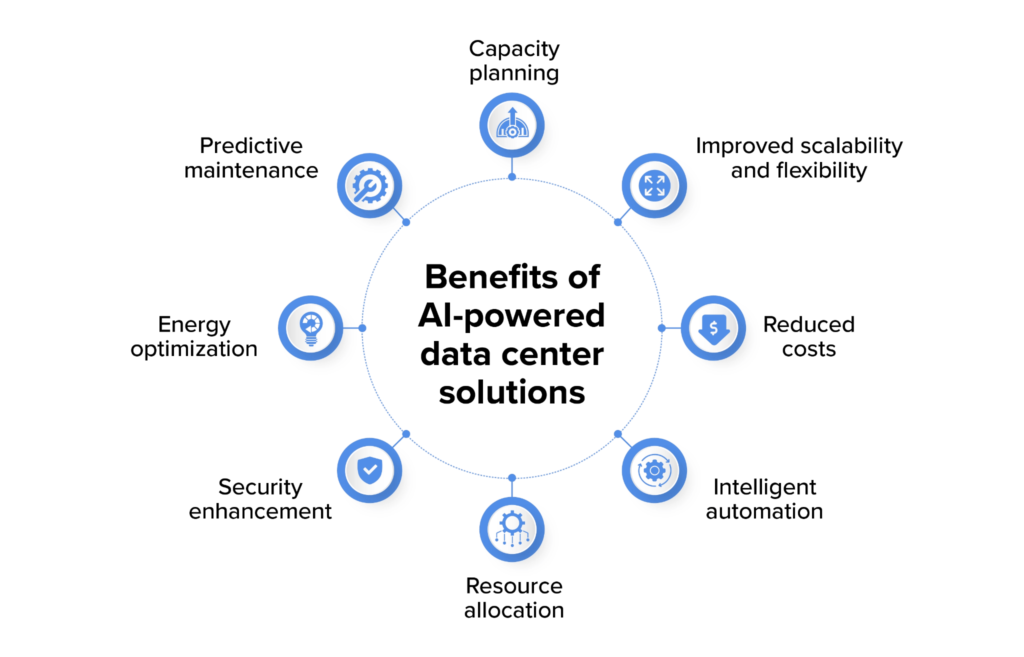 Predictive maintenance
Massive amounts of data gathered from sensors and monitoring systems in data centers can be analyzed by AI and ML algorithms. Utilizing this data, businesses may anticipate hardware issues and performance snags before they happen.

Predictive maintenance increases the overall dependability of data center infrastructure by preventing expensive downtime and enabling proactive efforts to address problems.
Energy efficiency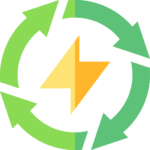 Significant energy use by data centers results in high operating costs and negative environmental effects. AI and ML can dynamically alter cooling systems, server utilization, and task distribution to maximize power usage effectiveness (PUE).

These technologies can recognize patterns, anticipate demand changes, and optimize energy use, which leads to significant cost savings and a smaller carbon footprint.
Resource Allocation and Optimization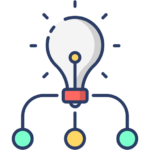 To optimize resource allocation within data centers, AI and ML algorithms can examine historical data and current workload trends. 

Organizations can increase system performance, reduce latency, and maximize utilization by intelligently distributing workloads to available resources based on performance needs. 

Additionally, ML algorithms can learn from and adjust to shifting workload patterns, dynamically optimizing resource allocation.
Security and Threat Detection
Unauthorized access, network intrusions, and data breaches are just a few of the security threats data centers confront. By examining patterns of network traffic, spotting anomalies, and spotting potential attacks in real time, AI and ML algorithms can improve data center security. 

As a result, intrusion detection systems are more effective and security breaches are avoided. These technologies can continuously learn about and respond to new threats.
Intelligent Data Storage and Retrieval
Effective data storage and retrieval are crucial for data centers given the growth of big data. Based on access patterns and data popularity, AI and ML algorithms can optimize data placement, replication, and retrieval. 

Organizations can lower latency and boost overall data center performance by strategically allocating data across various storage tiers and anticipating data retrieval trends.
Capacity Planning
By examining historical data, workload trends, and growth estimates, AI and ML algorithms can help with capacity planning. By predicting future resource needs, these solutions assist businesses in making wise choices regarding infrastructure improvements, server provisioning, and scalability. 

Organizations can optimize resource allocation and cut expenses by avoiding overprovisioning and underutilization.
Reduced Costs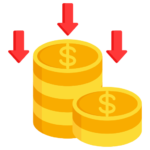 Cost reduction is the key use of AI in data center operations. Data centers have found that AI is a useful tool for lowering operating expenses. Artificial intelligence (AI) aids in streamlining procedures and reducing the need for manual intervention, which lowers costs by enhancing energy efficiency, optimizing resource allocation, and adopting predictive maintenance. 
Improved Scalability and Flexibility
Without AI, scaling processes can be challenging. The increased complexity and volume of data may make it difficult for manual operations and traditional methods to handle. Growth may be hampered and operational inefficiencies may ensue.

One of the most significant advantages of AI in data center operations is increased scalability and flexibility. AI-powered systems can easily adapt and expand to meet a data center's changing needs. When the workload changes, AI systems may automatically distribute resources and improve performance. This enables the data center to properly manage various needs while maintaining flexibility. 
Why AI and ML are Essential for Data Centers?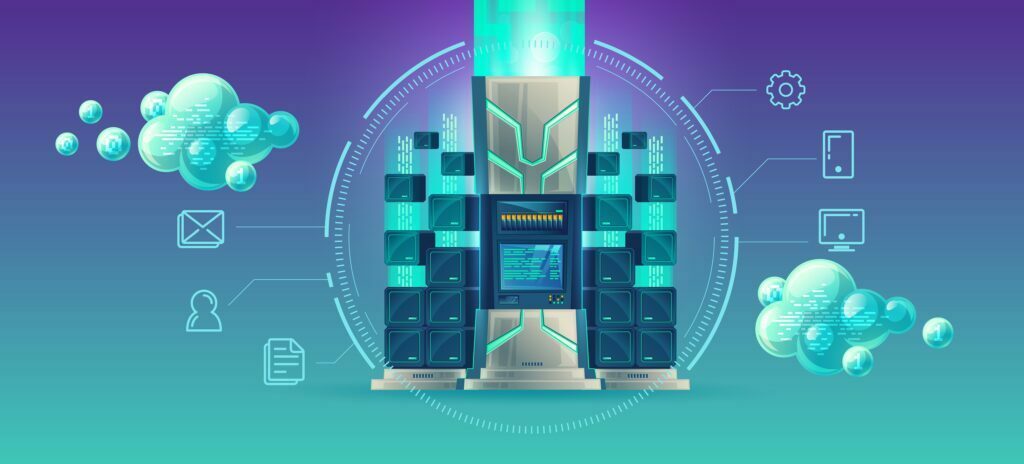 Operations teams can now use machine learning to collect data at a much more granular level, allowing them to assess how their data center is functioning in real-time, rather than being overrun by excessive performance data. K
The trick is to make this understandable, and utilizing clever 3D visualizations is a terrific approach to make it simple for data center staff to analyze performance data at a deeper level. For instance, by highlighting anomalies and illustrating changes, for example.
Applying machine learning and AI analytics to deliver practical insights is the next level. Data center teams can benefit immediately from simple-to-understand insights to assist their real-time optimization decisions by adding machine learning algorithms to measured statistics. 
In addition to observing what is occurring across their critical facilities, operations can also learn why it is happening and what they should do about it thanks to the combination of real-time granular data gathering every five minutes and AI/machine learning analytics.
The insights needed to suggest practical improvements in crucial areas including ideal set points, floor grille arrangements, cooling unit functioning, and fan speed adjustments can be found using analytics driven by AI and machine learning. 
The optimal rack locations will be determined by the thermal analysis. Additionally, data center personnel may instantly receive performance feedback on any implemented modifications because of AI's ability to allow real-time visualizations.
What do AI-powered Data Center Operations Entail?
AI-powered data center operations automate and improve numerous management functions using AI technology and algorithms. This strategy can boost productivity, cut expenses, increase security, and maximize overall performance.
Operations in AI-powered data centers analyze enormous volumes of real-time data using machine learning algorithms and predictive analytics.
As a result, data center operators are better equipped to optimize resource allocation, workload management, and capacity planning by gaining insights, spotting patterns, and taking educated decisions.
According to IDC, Improvements in customer satisfaction, automated decision-making, and other top organizational benefits have been reported by organizations using AI to automate their data centers. More than 57% of data center operators reportedly chose to trust AI-based solutions for data centers, which further aided them in making routine operational choices, according to the IDC poll.
Since the majority of tasks in a data center are manual, deploying AI and ML technologies can permanently increase operational effectiveness and lower costs. 
According to the survey, CIOs and operators of data centers are interested in utilizing AI and ML solutions to address a variety of issues, including minimizing outages, boosting resilience, optimizing cooling systems, and increasing capacity planning and security.
They are also investigating the possibility of software-designed power and AI to drastically lower energy and cooling costs, letting them run data centers under budget, in response to the rising cost of energy.
Although data centers are much safer than ten years ago, recent reports indicate that IT companies are still hunting for even better solutions.
For instance, Microsoft employs AI to analyze data and produce alerts to stop safety incidents during the design and management of data centers.
Additionally, they are creating a mechanism to identify and anticipate potential effects on construction schedules. These programs are designed to improve data center management's security and effectiveness.
In addition, Meta uses AI to anticipate and control the operations of their data centers in hazardous settings to assure security.
To optimize the power consumption, cooling, and ventilation of their servers, they are developing simulations of harsh situations and employing AI models. Enhancing safety precautions and maximizing the efficiency of their data centers.
Examples of AI-based Solutions for Data Centers
AI in data center operations can help businesses streamline processes, boost overall effectiveness, improve cyber security, and automate tedious activities. Let's take a closer look at several AI data center ops examples.
Predictive Analytics Tools
Machine learning algorithms are used by AI-powered predictive analytics solutions to analyze historical data and forecast future trends.
By predicting demand patterns, energy usage, and equipment breakdowns, these tools assist data center managers in making well-informed decisions and maximizing resource allocation.
Intelligent Cooling and Energy Management Systems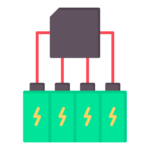 Intelligent cooling and energy management systems are other examples of how AI is used in data center operations.
This AI-powered software analyzes real-time data and environmental variables like temperature and humidity to optimize cooling and energy management in data centers.
While preserving ideal conditions, these technologies can modify cooling settings, enhance airflow, and lower energy use.
Autonomous Monitoring and Maintenance Systems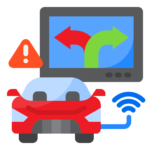 Infrastructure and equipment in data centers are continuously under the watchful eye of AI-powered monitoring and maintenance systems.
These systems' AI algorithms can identify anomalies, foresee breakdowns, and start preventive maintenance procedures. As a result, downtime is significantly decreased, and equipment performance is enhanced.
Intelligent Workload Management Platforms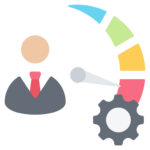 Workload demands are used to optimize the allocation of computing resources by tools with AI.
These platforms assess data center workloads, resource utilization, and performance parameters to dynamically assign resources and guarantee optimum performance and efficiency.
Automated Provisioning and Configuration Management
Data center resource setup and configuration are automated by AI-powered software solutions.
Based on predefined rules and regulations, these systems may set up network settings, assign storage, and build virtual machines. Time is saved, and the possibility of human error is decreased.
AI-Powered Security and Threat Detection Systems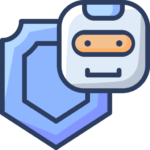 The most well-known applications of AI in data center operations are robust security and threat detection systems. Machine learning algorithms are used in AI-powered security solutions to quickly identify and address security issues in real-time.
By tracking general network traffic, spotting patterns, and utilizing cutting-edge machine learning algorithms, AI data center security solutions may discover and analyze security threats. The overall security of the data center is increased by these systems' provision of notifications for potential online attacks.
Conclusion:
The fusion of AI and ML technologies is crucial for effective data center management in the current digital era. Organizations can improve performance and efficiency by utilizing predictive maintenance, energy optimization, and intelligent resource allocation. 
Through real-time threat identification and compliance automation, AI and ML also improve security. These technologies also make it possible for data-driven insights, efficient infrastructure design, and smart data storage.
In the quickly evolving digital landscape, adopting AI and ML in data centers is essential for maintaining competitiveness and obtaining the best results.